We don't normally go out of our way to point to a competitor's web site, but I think that it is probably safe this time.
We regularly watch the sites of lots of companies that sell the same products we do, both to keep track of pricing and to learn new ways to present what we sell.  It is an easy way to keep tabs on the competition.
Today, I came across this at a site called tubetape.net.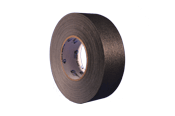 That's right.  They're selling a roll of black two inch gaffers tape for $59.95.  That would only be about $1500.00 a case.  Not only is this an unbelievable price, but it is not even a standard size roll.  The industry standard is 60 yards and their roll is only 50 yards.
Next time a customer expresses concerns about our recent price increase, I'll just point them here.

Thetapeworks.com is the internet's top choice for gaffers tape, batteries, mic stands,extension cords, audio cables and lots of other "Satisfaction Guaranteed" audio visual and entertainment production products.